LESBIQUE is a community based QUEER party in Amsterdam. We organize several events throughout the year, creating a platform where we come together to party, meet-up, hang-out and enjoy the work of Amsterdam's (& Abroad's) queer & underground artists.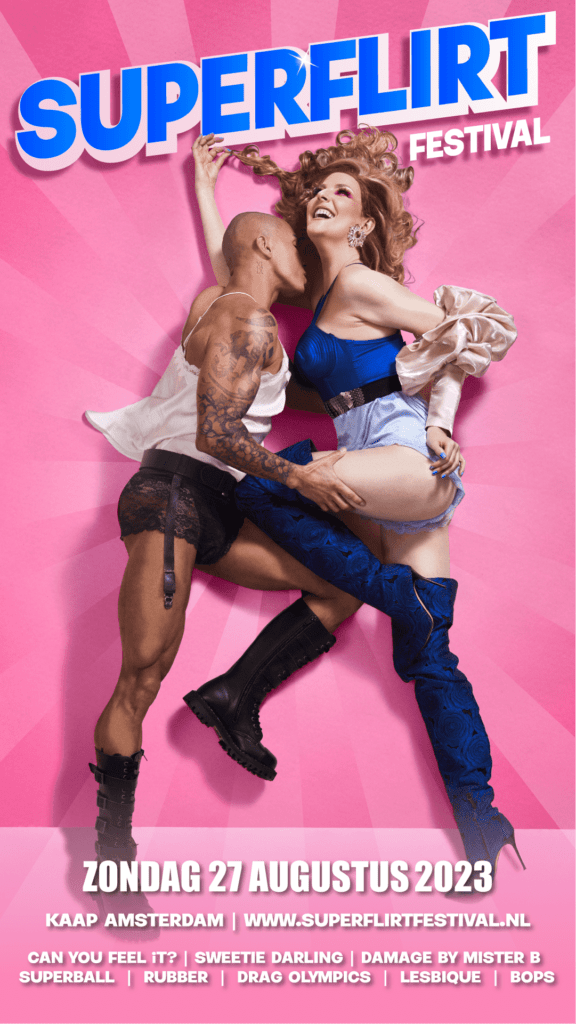 Oh! Dear dear Lesbique community and abroad, we have so much goodness coming up. Summer is cumming to an end, but we will be serving heat!!
Sunday the 27th of Agust we will host an area @superflirtfestival ! So honoured to be part of this first edition of this all queer festival in our beloved city of Amsterdam.
And…. Of course! We are also presenting live artists and stage creatures that you do not want to miss.
See you then <3
Last tickets: click here
Add Your Heading Text Here